Your Trusted Computer Shop in Aurangabad
Are you in search of a one-stop destination computer shop in Aurangabad? Look no further than Icon Multiservices. Nestled in the heart of this historical city, Icon Multiservices has been serving the tech-savvy residents of Aurangabad with top-notch computer products and services for 2017 years.
Why Choose IconMultiservices for a Computer Shop in Aurangabad
A Wide Range of Products

Icon Multiservices, the leading computer shop in Aurangabad, boasts an extensive inventory of computer products and accessories. Whether you're a professional seeking cutting-edge hardware, a student in need of a reliable laptop, or a gaming enthusiast looking to upgrade your rig, they have something for everyone. From leading brands to budget-friendly options, their store offers a diverse selection to cater to all needs and budgets.
A Legacy of Excellence in the Computer Shop in Aurangabad

Icon Multiservices, the premier computer shop in Aurangabad, has garnered a reputation for excellence in the world of technology. Over the years, they have consistently provided high-quality computer hardware, software, and accessories, earning the trust of countless satisfied customers.
At Icon Multiservices, your computer needs aren't just a priority; they're our passion. Our commitment goes beyond products; it's about empowering you with technology. Whether you're chasing professional excellence, academic success, or gaming thrills, we've got you covered. Our personalized approach ensures that your computer needs are met with precision, leaving you confident and equipped to conquer the digital world.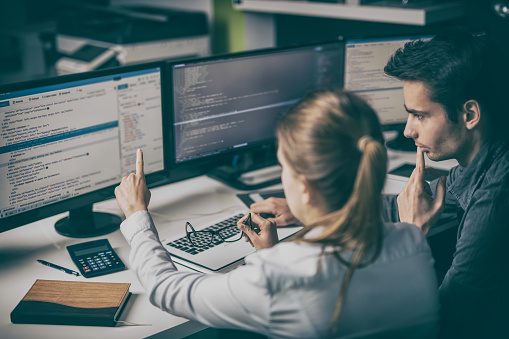 Affordability and Value

While they never compromise on quality, Icon Multiservices is also committed to offering competitive prices. Their dedication to providing value for money has made them a preferred choice for those looking for the best deals in town.
Convenient Location

Located in a prime area of Aurangabad, Icon Multiservices is easily accessible to both residents and visitors. Whether you're dropping by for a quick purchase or need comprehensive tech assistance, their central location makes it hassle-free.
Your Computer Needs, Our Priority
Icon Multiservices is not just a computer shop; it's a destination for all your technology requirements. With a legacy of excellence, a wide product range, knowledgeable staff, and a commitment to quality and affordability, they are the go-to choice for anyone in Aurangabad seeking computer-related solutions.
So, whether you're an avid gamer, a busy professional, a student, or simply someone who appreciates the value of quality technology, make Icon Multiservices your first choice for all your computer needs in Aurangabad. Discover the difference of shopping with a trusted name in the industry.
Expert Assistance at Your Computer Shop in Aurangabad

What sets Icon Multiservices apart as the leading computer shop in Aurangabad is their knowledgeable and friendly staff. The team at Icon Multiservices is not just there to sell you products; they are there to guide you through your technology journey. Whether you need advice on which laptop suits your needs best or are looking for technical support, their experts are always ready to assist.
Quality Assurance at Your Trusted Computer Shop in Aurangabad

At Icon Multiservices, quality is of paramount importance. They source their products from trusted suppliers and ensure that every item meets the highest standards of quality. This commitment to excellence has made them a trusted name in Aurangabad's tech community, setting the standard for what a computer shop in Aurangabad should be.
you need to succeed without breaking the bank:Your ideal computer shop in Aurangabad is just a visit away at IconMultiservices, Aurangabad's top Compiuter shop.