Embark on Affordable Tech Journeys with second hand computer shop in Aurangabad
Our commitment to providing reliable and affordable technology solutions has made us the go-to choice for individuals, businesses, and students in Aurangabad seeking reliable second hand computing devices without breaking the bank
Purchasing second-hand computers offers numerous benefits for various customers
Second-hand computers come at a fraction of the cost of new ones, making them an ideal choice for budget-conscious customers
Choosing second-hand computers promotes sustainability by reducing electronic waste and conserving resources
Many second-hand computers still possess considerable processing power and capabilities, offering excellent value for your investment.
Our Commitment to Quality
At Icon Multiservices, we understand the importance of quality when it comes to second-hand computers. Our expert team meticulously inspects and refurbishes every computer that enters our inventory. We ensure that each device meets our high standards before being offered for sale.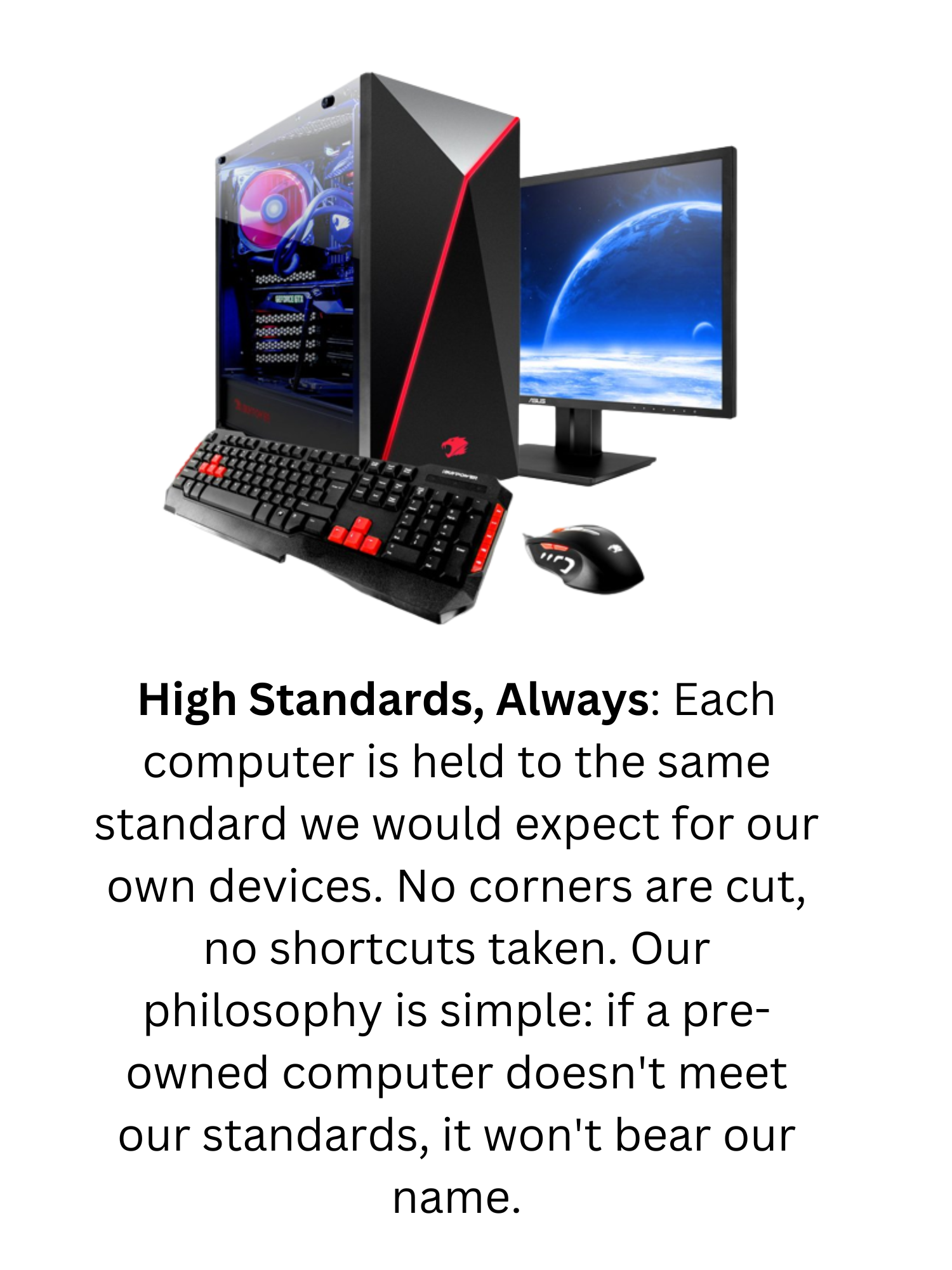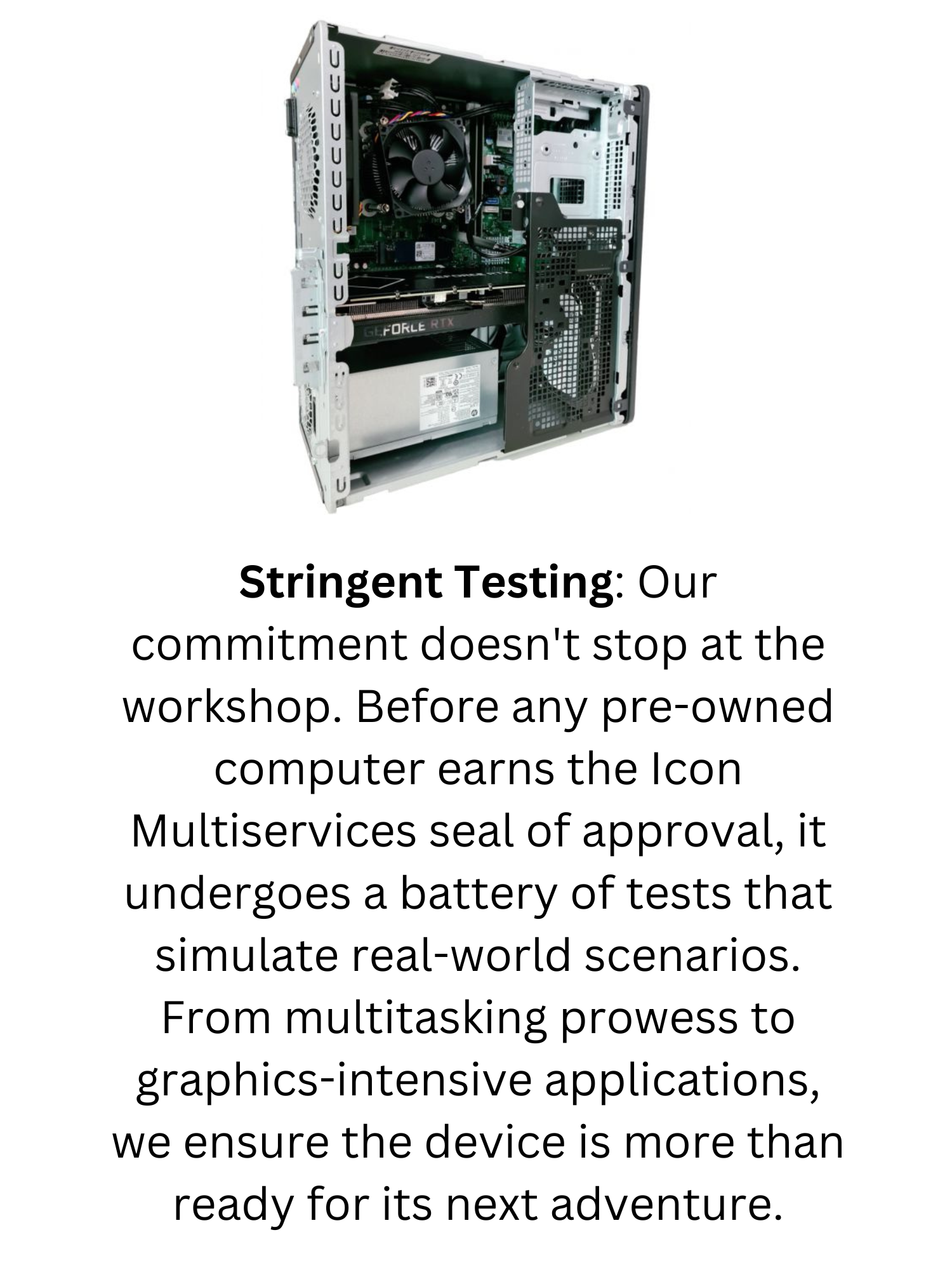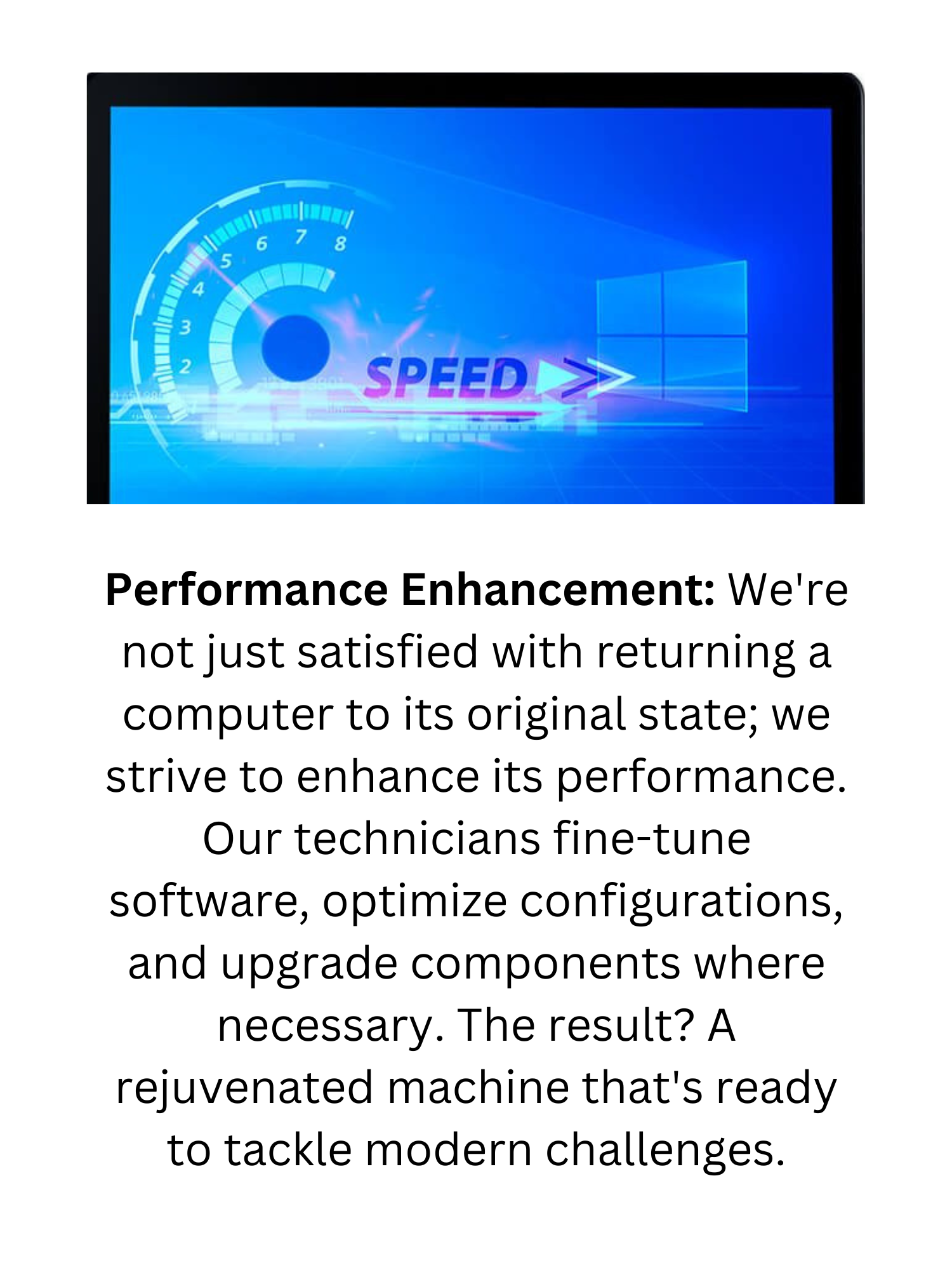 Wide Range of Options We pride ourselves on offering a diverse selection of second hand computers to meet the unique needs of our customers
Trade and Triumph: Upgrade your digital arsenal by trading in your loyal old companion for a shining new star from our constellation of options.
Accessories: In addition to computers, we offer a variety of computer accessories such as monitors, keyboards, mice, and more, to enhance your computing experience.
Desktop Computers: Whether you need a computer for home use, office tasks, or gaming, our selection of refurbished desktops provides reliable performance at an affordable price.
The Power Play: Are you a gaming aficionado or a creative visionary? Unleash your potential with our pre-owned gaming rigs and content creation workhorses, armed with the horsepower needed to conquer digital frontiers.
Versatility Unleashed: Our second-hand computers aren't confined by boundaries. Whether you're a developer, a designer, an entrepreneur, or a student, our diverse range ensures that your specific needs find a fitting solution.
Customer satisfaction is at the heart of everything we do. When you choose Icon Multiservices, you can expect:
Bespoke Advice at Your Trusted Second Hand Computer Shop in Aurangabad: Our team of experts isn't just knowledgeable; they're your companions in finding the second hand computer that perfectly resonates with your needs. Imagine your search for the perfect device being guided by those who understand your aspirations intimately.
Warranty as a Promise: We don't just sell computers; we sell confidence. Every product you find here at our second hand computer shop in Aurangabad comes backed by a warranty, a testament to our unwavering faith in the quality we offer. Your satisfaction doesn't just last for a moment; it's a promise that endures.
Support Beyond the Transaction: Our commitment doesn't end with the sale. From the moment you make your choice at our second hand computer shop in Aurangabad, you're embraced by a cocoon of technical support. Every question, concern, or query you have finds an attentive ear and a swift solution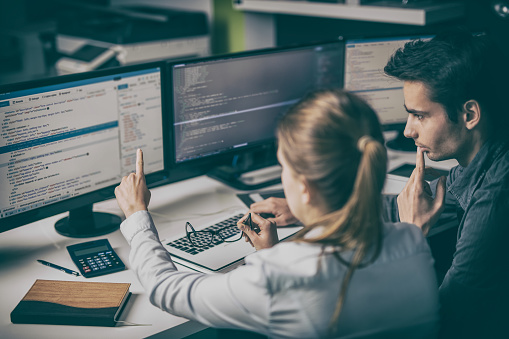 If you're in search of reliable computing devices without breaking the bank and a budget-friendly second hand computer shop in Aurangabad, look no further than Icon Multiservices. Our commitment to quality, affordability, and customer satisfaction sets us apart as a trusted destination for all your computing needs. Visit our store today and explore our wide range of options or speak to our friendly staff for expert guidance. Experience the power of technology without compromising your budget at Icon Multiservices.
Join us